Another website has made it off of our launchpad!
We did it! Phase 1 of Slingshot Aerospace's new website redesign has officially launched, and we're pretty proud of it.
Slingshot Aerospace is a forward thinking company providing cutting edge solutions in geospatial analytics. So when they approached us to redesign their website to match the progressiveness of their company, we were up for the challenge!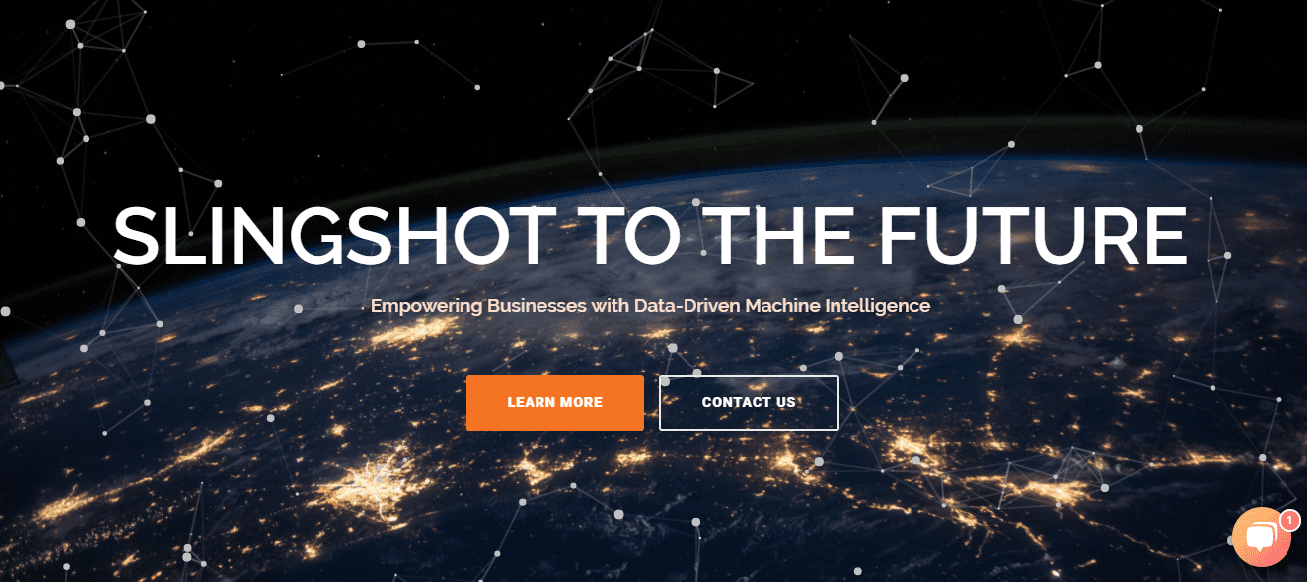 Redesigning a website for an aerospace company.
Slingshot uses data gathered from remote sensing and ancillary data sources to solve everyday problems for businesses. The challenge for their previous website was that many of their potential clients weren't able to 'see' the solution that Slingshot had for their business pain.
We needed to not only make the website attractive, but communicate the need for the product in a way that was easy to digest from the customer's perspective. The end result was an attractive and mobile friendly website that both amaraREPS and Slingshot are excited about.
"amaraREPS went the extra mile to really understand what we are all about and the message we needed to convey with our website.The new site looks great!"  

Thomas Ashman,

Chief Product Officer, Slingshot Aerospace
One Small Step for Slingshot…
This launch marks Phase I of their redesign. The website will continue to evolve as their business evolves; they will have the ability to add SEO rich content, additional services, and much more over time.
We wish them luck as they lead the charge in Machine Learning and Artificial Intelligence (aka solving the world's problems).
For companies trying to illustrate a potentially complex or technical product via their website, we recommend starting with the following steps:
First, clarify the audience you're targeting.
Slingshot Aerospace planned to use their website to attract customers, team members,

and

investors; they knew that their purpose and value had to be crystal clear to maximize their potential.
One way to do this is to make sure you have a comprehensive business plan that includes buyer personas and your strategy for funding and generating revenue.
Learn more about buyer personas as discussed in our CMO's 10 Essentials of a Winning Marketing Strategy article.
Second, try explaining your product in the simplest terms possible.
We challenged them to create content that painted the picture of their products and services so that their target audience(s) could easily understand who they are and what they do. It wasn't an easy task, but with our collaborative process, we were able to make it happen.
RESULT? We avoided complicating an already difficult subject.
Third, make sure you describe real life applications of your product versus just mentioning them.
For example… rather than just listing "Residential Property Intelligence," the team at Slingshot Aerospace provided more clarity on the nature of their solution with descriptive bullet points.
Now, your everyday real estate insurance company, fraud investigator, or development firm understands the value of Slingshot's solutions; solutions they may not have even known existed before.
To learn more about Slingshot Aerospace and the services they provide, visit their About Page, or contact them directly at 844-496-2200.